I have been looking for some cute mother's days gift and came across a few ideas.
I loved this pillow I saw on "Fingerprints on the Fridge".  This is a super cute idea and if you are handy with needle and thread you could probably create this without breaking the bank.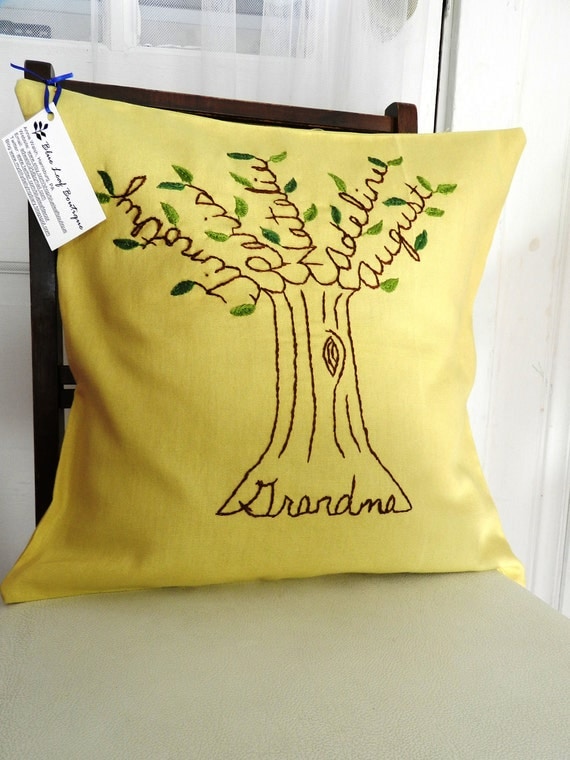 This pillow I found on Etsy.  The shop owner can do most anything.  This would be a great gift idea for mom or grandmother! 
This flower pot creation is something that any grandma is sure to love.  I may actually do something like this for myself or maybe to put in Colton's room.  Also, I was thinking this could be something super cute for a teacher!
So what are you working on for Mother's day?